How to choose the right size?
It's not rocket science. When choosing your size, we recommend that you follow the size chart. We are doing everything we can to provide the most accurate data possible, but since we measure our products in an unstretched state, slight deviations in sizes may occur. Tolerances apply to all sizes. You can easily find the size chart on the page of a particular product.
1. Open the product that you're interested in - for example Women's Briefs Panda.
2. Click on the measuring tape symbol located to the right of the size selection button.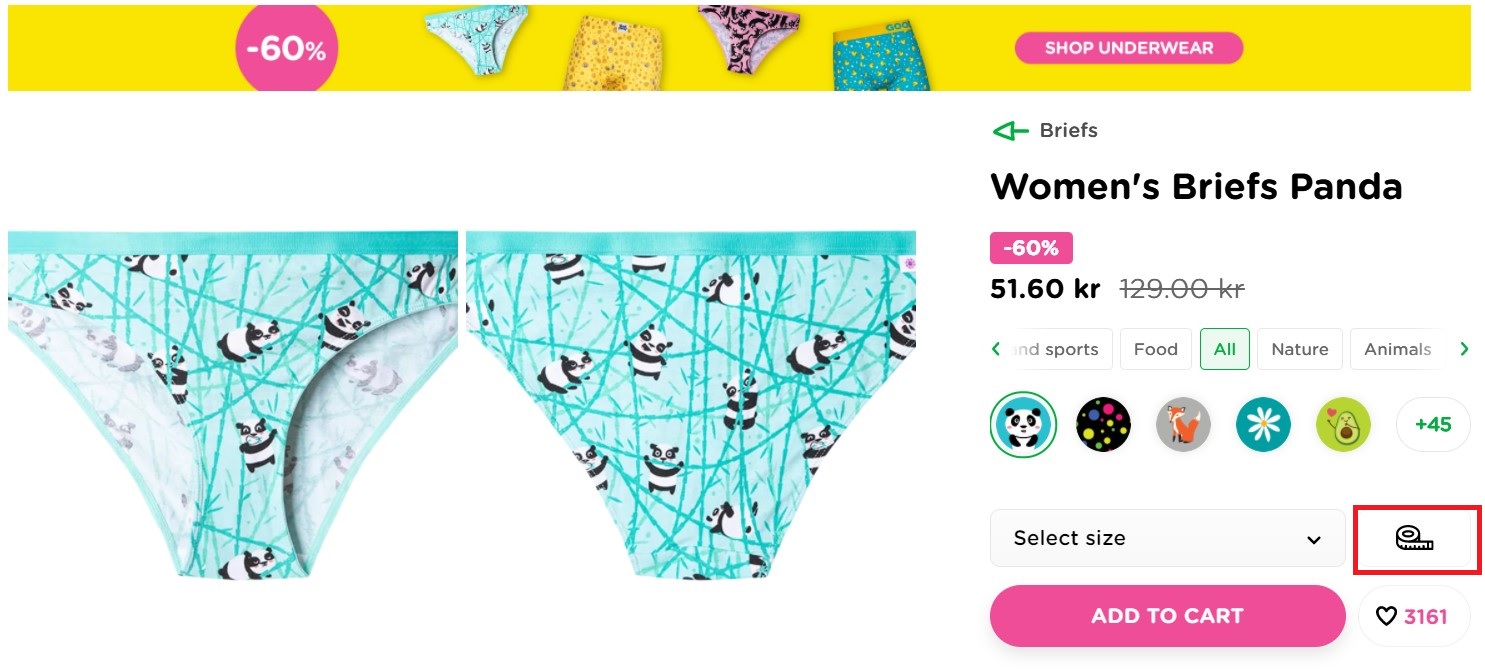 3. A size chart of the product including all the necessary information will then pop up.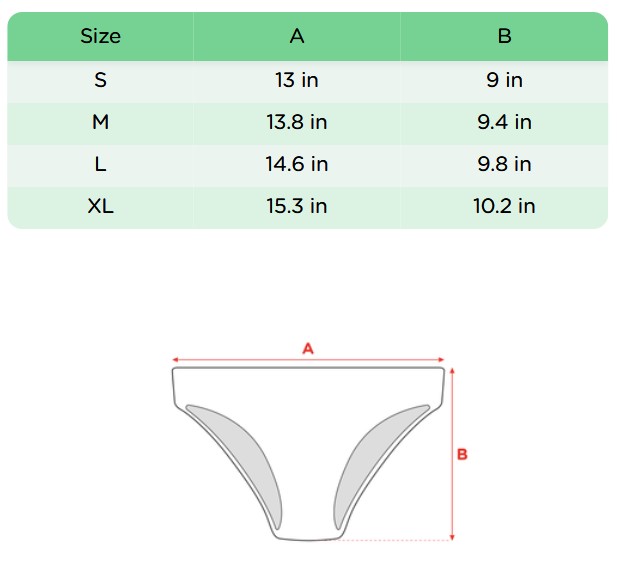 Can I return the product ?
Of course, if the product doesn't fit you, you can return it.

If you wear size S, you can also consider buying kids' size (kids' collection can be found here).

Example of product: Women's Briefs Panda