We found 10 products
2 + 1 zadarmo na dámsku spodnú bielizeň
*Zľava sa vzťahuje iba na kategóriu dámskej spodnej bielizne. Vlož si do košíka tri produkty, pridaj kód UNDERWEAR do poľa "Zľavový kupón" v košíku a hodnota objednávky sa automaticky prepočíta, pričom sa vždy odráta cena najlacnejšieho produktu. Príklad: ak vložíš do košíka 6 produktov, cena 2 najlacnejších sa odpočíta. Maximálna hodnota zľavy je 200 €. V objednávke môžeš použiť len jeden kupón. Ponuka končí 31. 5. 2023.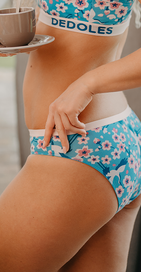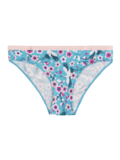 Women's Briefs Sakura & Heron
pôvodná cena:

115.00 kr

78.00 kr
Quality cotton
The essence of comfy women's briefs.